Cowork Central is the hub for creative, independent minds in the heart of Lisbon
Our shared workspaces provide the perfect environment to get inspired and get work done – and have fun while doing so.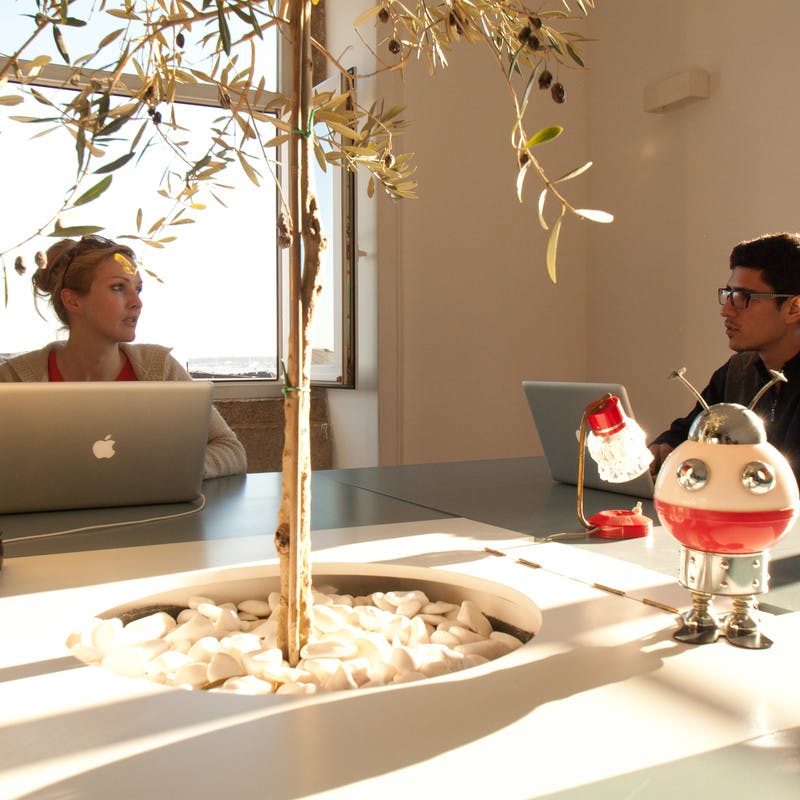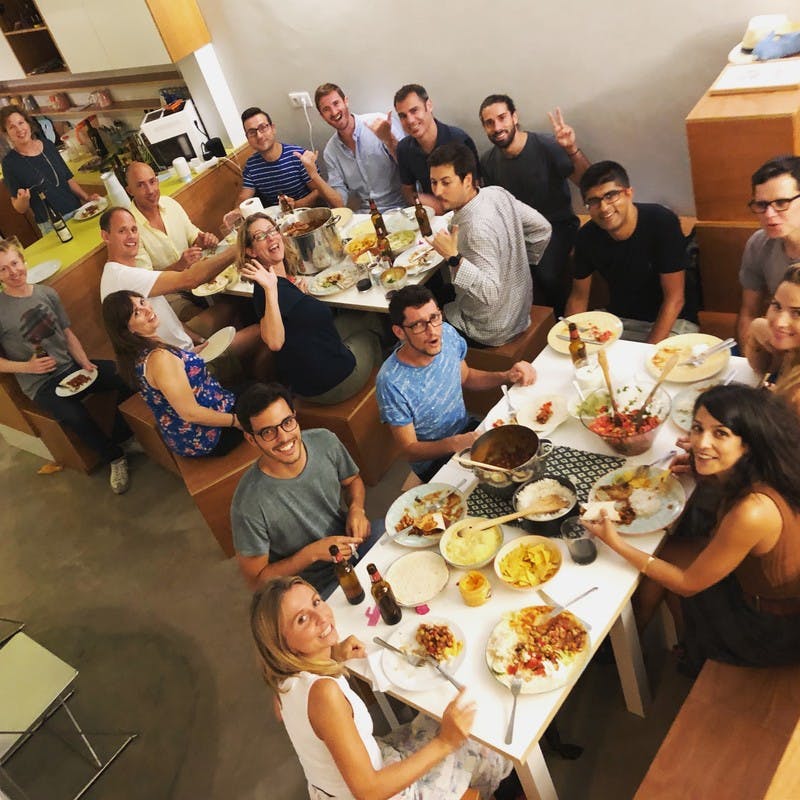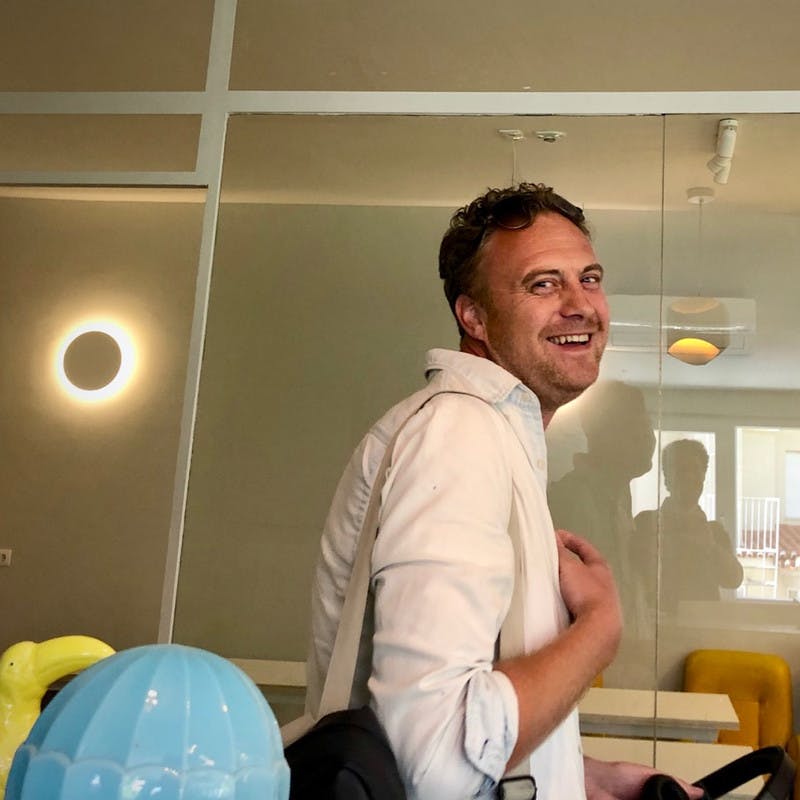 A warm welcome to our cowork family
Whether you've just started out on your Lisbon adventure and are looking for a friendly face – or are just passing through – we're open to nice people everywhere, whether you're a freelancer, remote worker, entrepreneur, digital nomad or work in social impact. A diverse bunch made up of countless professions from dozens of countries – we're a big, happy mix from all walks of life. And Cowork Central is our home. Learn more about our community.
Indisputably the best coworking place in Lisbon for community, view, location, team and lots of other stuff – go!
From one person army to rooms for growing teams – we've got you covered
We have options to suit everyone – including fixed desks, day passes, flexible hotdesk passes, meeting rooms as well as private offices for teams from 2 to 11 people available on a short term or long term basis – all with coffee, blazing fast internet and a friendly bunch of coworkers.

Cowork desk space
Plans and pricing

Day

Your very own desk for the day – grab a spare desk and get to work. Book online to secure your spot in advance.

Selected plan

Most popular

Hotdesk pass

Our hotdesk pass gives you 10 days to use at either of our locations. Book your days in advance – or just turn up and grab a free spot. Pass valid for 1 month with option to extend to 6 months.

Selected plan

Most popular

Fixed desk

Our most popular package, with a permanent desk you're really part of the family. You get 24/7 access and a locker as well as your very own desk. Bring your monitor, photos of loved ones – even your dog.

Selected plan

Most popular

Week

In town for a week or more? Our week pass is great for any 5 consecutive weekdays. It's the only option apart from a fixed desk that can be upgraded to include 24/7 access (upgrade provides 7 days of 24/7 access).

Selected plan

Most popular

Roaming

Our roaming pass gives you access to our lounge and kitchen area for the day – no desk, no frills – perfect when you just need to get some work done for a few hours

Selected plan

Most popular
Additional services available at Cowork Central include – big screen and keyboard hire • virtual office and mailbox rental • meeting rooms • call booths
Rooms and offices
At Cowork Central we accept meeting room bookings from external individuals and companies (up to 5 people) at either Cais do Sodré or Principe Real. From one hour to a whole day

Need a private space for a day or more for a company retreat, war room, workshop or meetup? Find out more about the rooms we have to rent by the day or half day at Cowork Central

Like coworking but need a bit more privacy? Looking for an office for your new team to thrive in Lisbon? We have offices to rent with capacity from 2 to 11 people
Our locations
Beautiful light-filled coworking workspaces, lovely people, unrivalled views, crazy-fast internet and great coffee. What's not to like?
Opening hours

9h to 20h, Monday to Friday
(24/7 access available with permanent desks and week passes)

Reception hours

9h to 16h, Monday to Friday
Open on public holidays

Visits are welcome but please book a visit in order to ensure someone is able to receive you.

Cowork Central
Rua da Alegria 122B, 3°
1250-096 Lisbon
Opening + reception times

9h to 20h, Monday to Friday
Open on public holidays
(24/7 access available for members with a permanent desk or week pass with this option)

Visits are welcome – no need to book in advance, though it's always helpful

Cowork Central
Praça Duque da Terceira 24, 3°
1200-161 Lisbon
Pretty great co-work space. Lovely environment, feels more like home than office. And the people are really nice as well. Great job on creating a nice hub for work and networking! ps the covfefe machine is awesome :)

Lev Andelman, Developer
Get in touch
If you have any questions then please use the links below to get in touch with our lovely hosts, Chen, Magda or Tom – we'll respond to you in an instant.
Quick links: