A place to work… and yet so much more
Whether you're just starting out on your Lisbon adventure or just passing through you'll be sure of a warm welcome into our cowork family.
We have desks available by the day, week or month – all with coffee, blazing fast internet and a friendly bunch of coworkers. Come every day, or join us whenever you like with our flexible passes – it's all up to you.
Below you can find out about what makes us special, learn about pricing, compare our different plans or book a visit today.
Plans and pricing
Not sure which plan is right for you? Compare our plans.
Permanent desks

A fixed desk is the most popular choice among our members who have chosen to make Lisbon their base, whether for a month or forever. You get to choose the perfect desk for you, you can come and go at any time of the day or night, bring your monitor, photos of loved ones – even your dog – now you're really part of the family! If you're looking for space for more than one person we can try to find two desks together in a shared room or you might like to check out our private team rooms.

Fixed desk – Cais do Sodré




Minimum 1 month

Fixed desk – Príncipe Real

215.25€ 184.50€

inc IVA / VAT




Minimum 1 month

Special offer: 25€ off per month at our Príncipe Real location only for a limited time only

Your own dedicated desk – choose your favourite and make yourself at home
24/7 access

1 hour meeting room per day included
Call booths – unlimited access
Receive mail and packages
Locker

Crazy-fast internet

Freshly-ground coffee and tea
Monthly or quarterly billing available
Hotdesks

We've got you covered whether you're here for the day, week or longer. If you'd like to come regularly our popular 10-day pass is perfect if you're unable to commit to a fixed desk. You can book your spot online. We recommend booking in advance as sometimes we get very busy.

Day

Your very own desk for the day – grab a spare desk and get to work. Book online to secure your spot in advance.

Hot desk

Call booths

Meeting room

Crazy-fast internet

Normal opening hours apply

Freshly-ground coffee and tea
Big screen hire add-on available

Receive mail and packages

Hotdesk pass

Our hotdesk pass gives you 10 days to use at either of our locations. Book your days in advance – or just turn up and grab a free spot. Pass valid for 1 month with option to extend to 6 months.

10 days available to use during 1 month
Hot desk allocated to you each day

Access during normal opening hours

Book at either Cais do Sodré or Príncipe Real by email or online

Cancellation policy applies

Call booth access
Meeting room

Crazy-fast internet

Freshly-ground coffee and tea 
Extend your pass to 6 months of validity at time of purchase now for 25€ + VAT/IVA or later for 30€ + VAT/IVA
Receive mail and packages

Week

In town for a week or more? Our week pass is great for any 5 consecutive weekdays. It's the only option apart from a fixed desk that can be upgraded to include 24/7 access (upgrade provides 7 days of 24/7 access).

Hot desk

Call booths
Meeting room

Crazy-fast internet

Normal opening hours apply

24/7 add-on available

Freshly-ground coffee and tea
Receive mail and packages

Roaming

Our roaming pass gives you access to our lounge and kitchen area for the day – no desk, no frills – perfect when you just need to get some work done for a few hours

Table or chair in lounge

Call booths

Meeting room – 5€ + IVA per hour
Normal opening hours apply

Crazy-fast internet

Freshly-ground coffee and tea
Receive mail and packages
Optional extras

Big screens

Per day

10 days

Per month

Boost your productivity with one of our big flat-screen displays. We have a range of 22-24" monitors to rent (including some Apple). Various adapters / dongles are available – let us know which type of computer you have when booking. Keyboards also available, subject to availability. Monthly screen package only available with a permanent desk subscription.

Virtual office

Per year

Setting up a new company in Portugal? We provide a mailing address and mail reception services to give you a professional address, even if you don't come to Cowork Central every day. We do not offer telephone answering services.

Meeting room

Per hour

If you have a valid fixed desk or a day, week or monthly pass you already get up to 1 hour of meeting room time per day included in your package. However, you can book extra hours at a special members' price. If you're not a member please visit our meeting room page for pricing and availability information. You can also find online meeting room availability calendars for both Cais do Sodré and Príncipe Real
I really like the sense of community and the international perspective. It's by far the most friendly workplace I've ever been to.

Ananda, Digital Marketeer, Brazil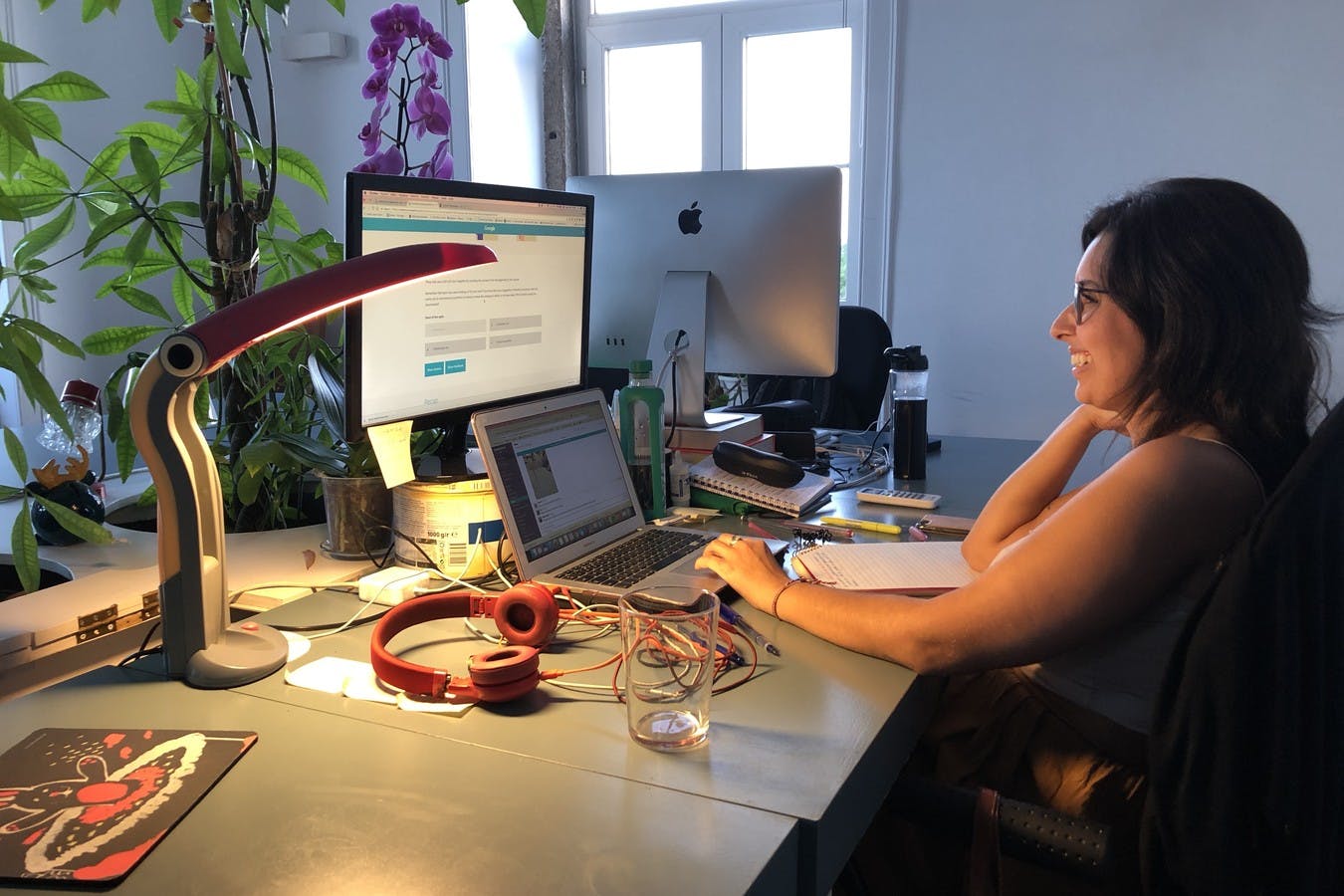 Compare features
All plans come with access to our wonderful community – both online and offline – where we organise and facilitate a variety of activities including regular dinners and drinks, workshops, as well as our taco train, #surfbus and world-famous #secretlunch. (We changed some of our tariffs recently and we're still updating the information below – give us a shout if you have any questions. We'll get this updated as soon as possible.)
Roaming pass
Day / Week desk pass
Hotdesk pass (10 day pass)
Permanent/fixed desk
Desk type

Access to our lounge and kitchen

Hot desk

Hot desk

Your own fixed desk

Meeting room

5€ + IVA per hour

Call booths
Access to the space

Opening hours only

Opening hours only

Opening hours only

24/7 access available

Lockers

Community and social events
Crazy-fast internet

Coffee and tea
Printing

Receive letters and parcels
Virtual office / company domiciliation

Air conditioning

Noisy room

N/A

Available at Cais do Sodré

Available at Cais do Sodré

Available at Cais do Sodré

Dog-friendly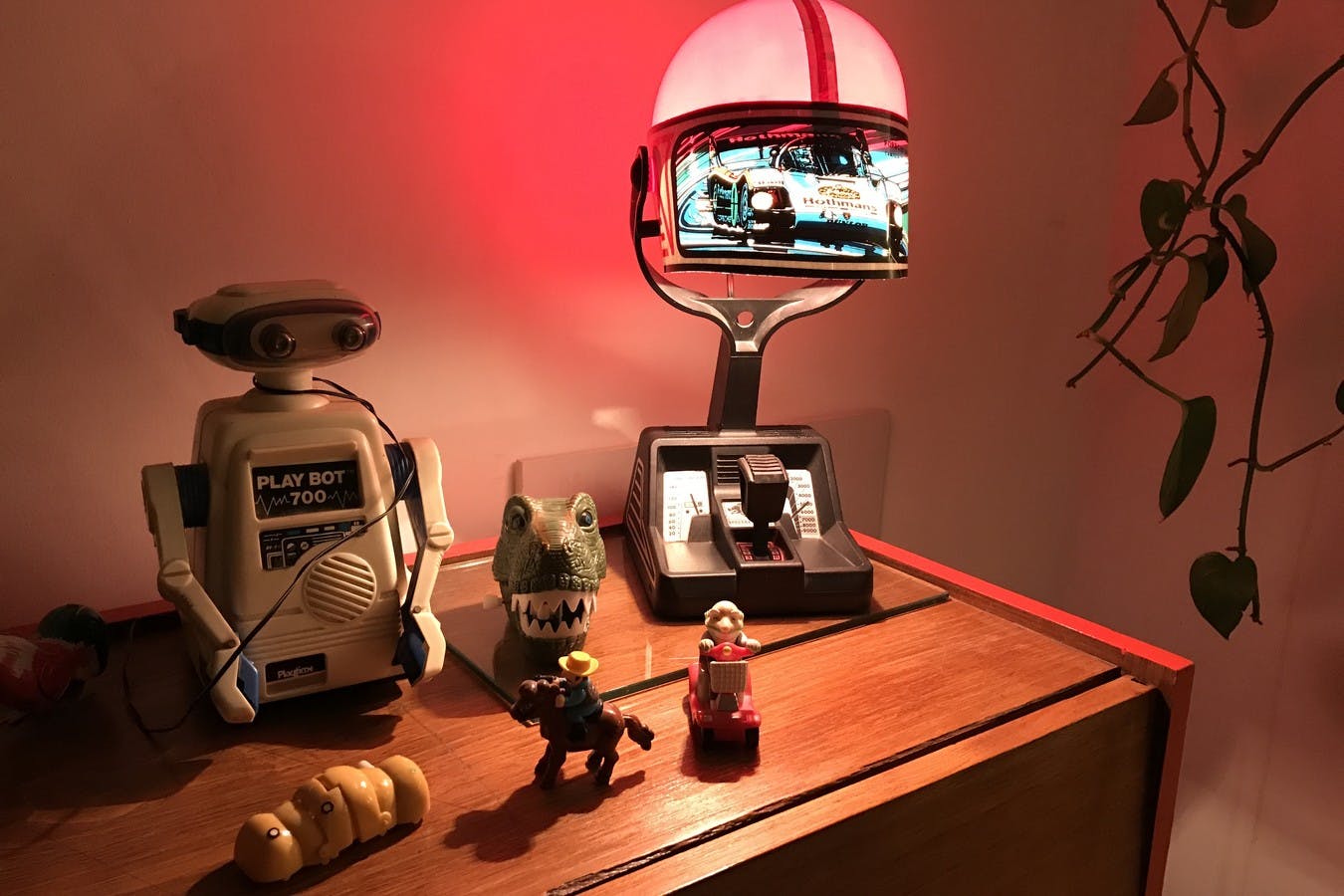 Great location with a lot of nice desks and equipment. The staff is always friendly and tries to help you with all the problems you might bump into. On top of that you'll be invited to a group so you can join people for lunch, surfing or simply having a beer or coffee!

Philipp Meißner, Ziet.io, Germany
Get in touch
If you have any questions then please use the links below to get in touch with our lovely hosts, Chen, Magda or Tom – we'll respond to you in an instant.
Quick links: